Kathy's shop has been chosen as the Advertising and Promotion Team's Treasured Shop of the Week #11.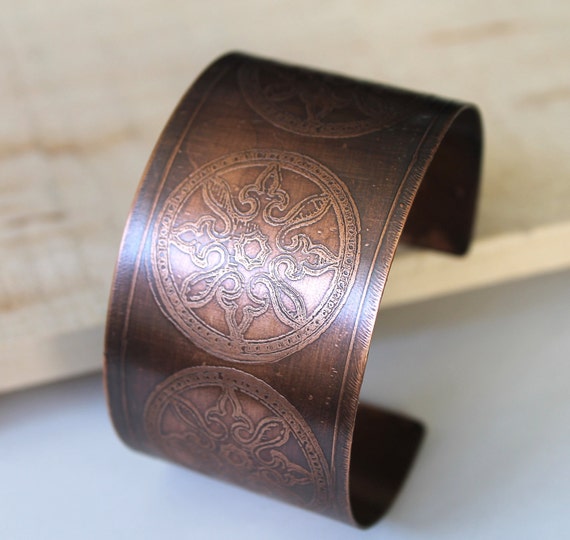 Etched Copper Cuff
"Metal, fire, glass and hammers, oh my!"
Kathy has always been creative and always enjoyed making handmade gifts for friends. She figured that jewelry was a good choice. "Jewelry... you can never have enough and who doesn't love jewelry." Kathy's "pieces are handmade, unique and range from everyday to special occasion." And she is "inspired to continue expanding [her] skills and sharing [her] jewelry with others."
Please check out Kathy's shop. She has a wonderful assortment of etched and hammered jewelry. You're sure to find something that you'll love!