Sara won the Advertising and Promotion Team Treasury Challenge #8 with her lovely, green treasury
Scent of Grass.
Sara's shop, Chimerical Dragonfly
chimericaldragonfly.etsy.com
specializes in "clothing, armor and accessories made by hand on measure" for roleplaying, theater, commemoration, celebration or just special occasions!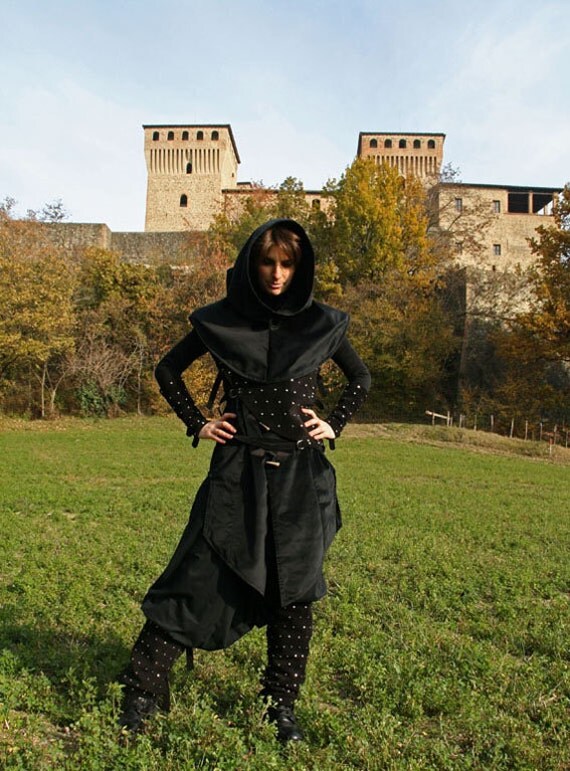 Unisex Rogue Outfit
If you love to attend costume parties, participate in Carnival or Mardi Gras, or are involved in the Society for Creative Anachronism, Inc.
http://sca.org/
, you'll probably *love* Sara's work. Have fun shopping!