I had hoped to get these listed sooner but I got started working on more items and the photography and listing had to wait.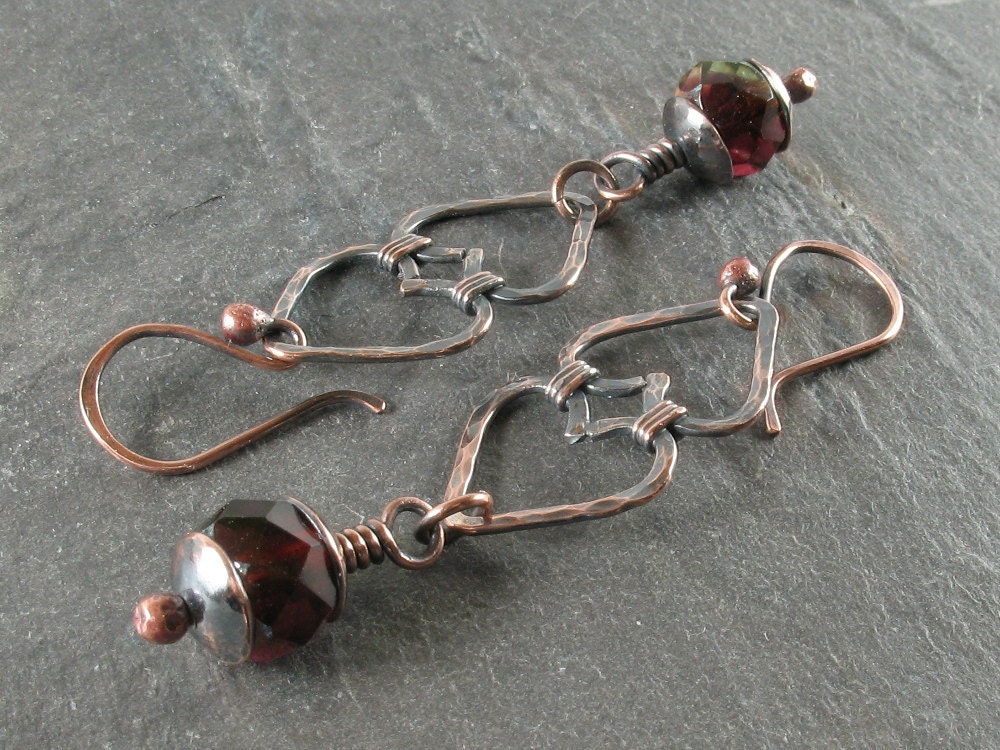 Soldered copper hearts with Czech glass beads
I soldered the hearts at the joins and over the wire wraps that bind the hearts together. The thin copper wire that binds the hearts will not come undone or snag on your skin. Everything is handmade by me excluding the beads, of course.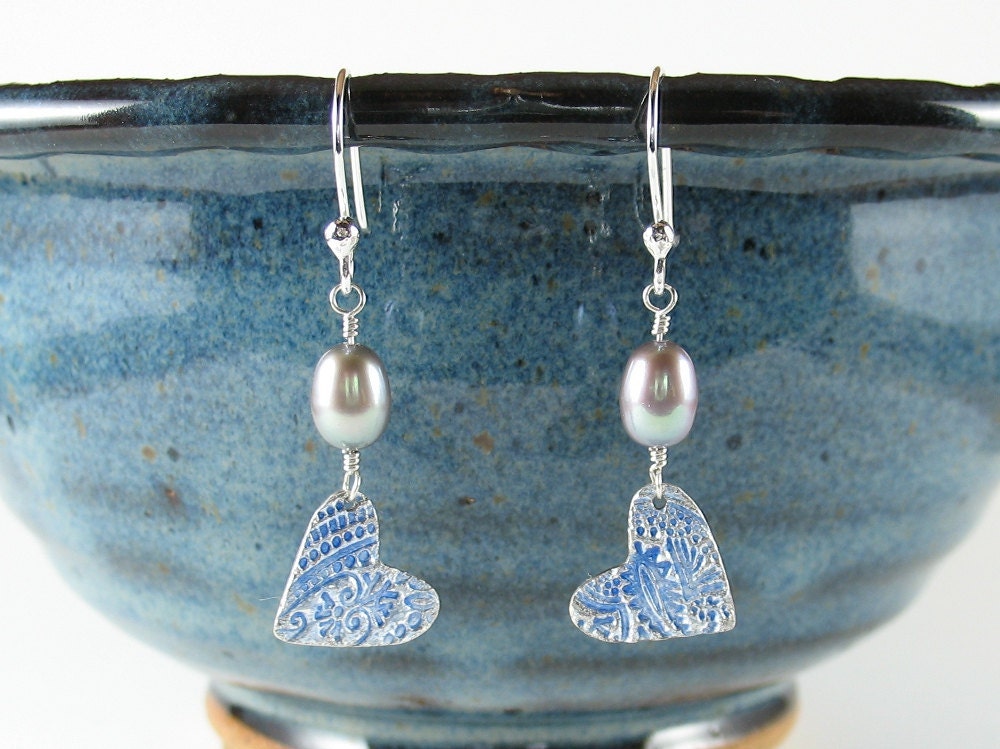 Enameled Fine Silver Hearts & Freshwater Pearls
I made these little hearts from PMC (precious metal clay) and gave them a paisley texture and enameled them with two colors of Thompson enamel. The dangles hang from my handmade sterling silver ear wires.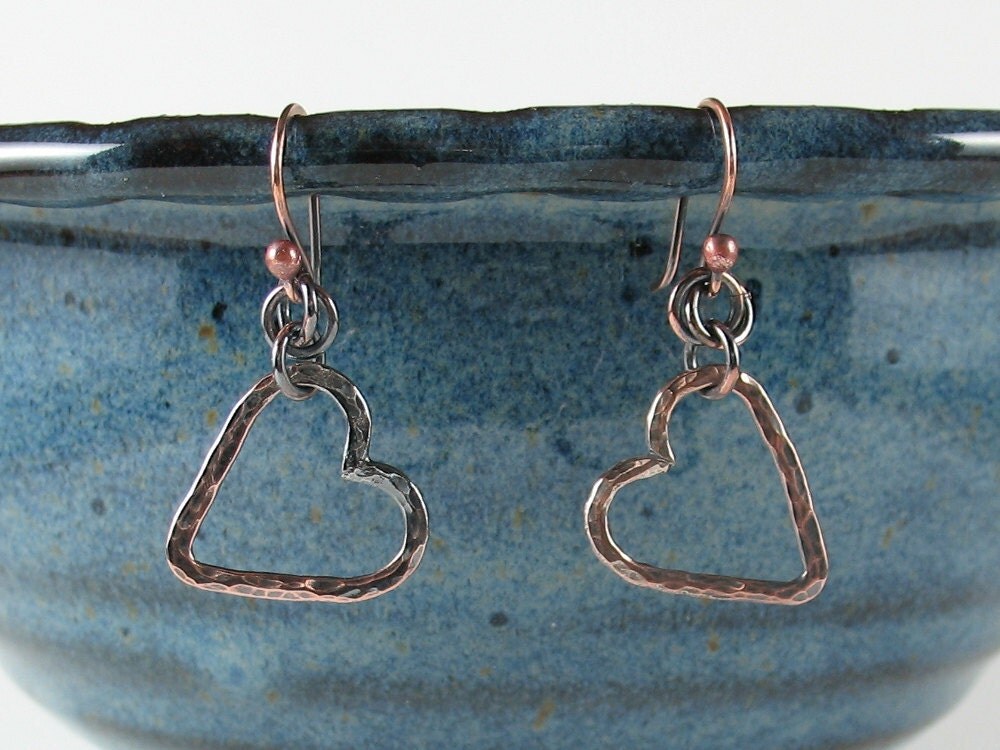 Hammered Copper Floating Hearts
Made from soldered, hammered 14 gauge copper wire. Simple & lightweight. It's amazing what can be done with a little bit of wire!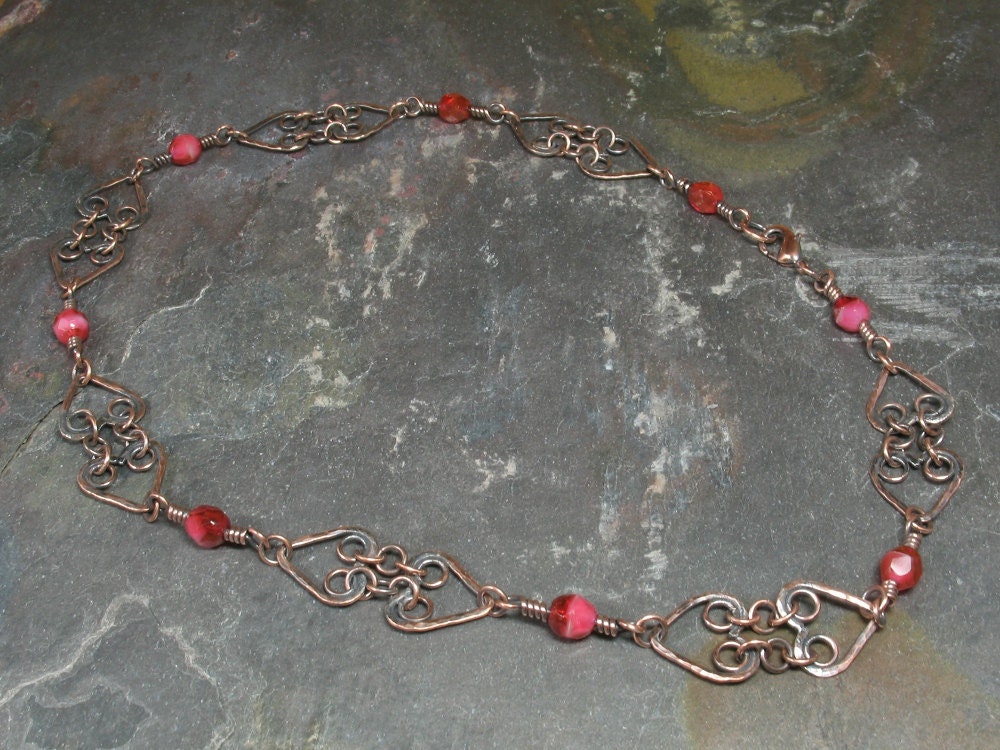 Filigree Copper Hearts & Raspberry Czech Glass Beads
18 and 20 gauge copper wire were used to make these filigree hearts. The outer hammered heart frames are 18 gauge and the little jump rings were made from 20 gauge and were soldered in place with copper solder. This ensured a good color match with the surrounding metal. The necklace is lightweight but strong and hangs like a comfortable, slightly looser choker necklace at 17" or just over 43 cm in length.
I'll be listing one more necklace later today or tomorrow.
Now, I'm off to go knit sample swatches of some beautiful alpaca yarn!