I had thought about offering a few handmade findings so, I finally took the plunge and listed a few. I'll list more if they sell. I'd like to offer an alternative to the ones that are made to order. I plan to only offer them when they are pre-made and ready to ship for people who are in a rush or just don't want to wait.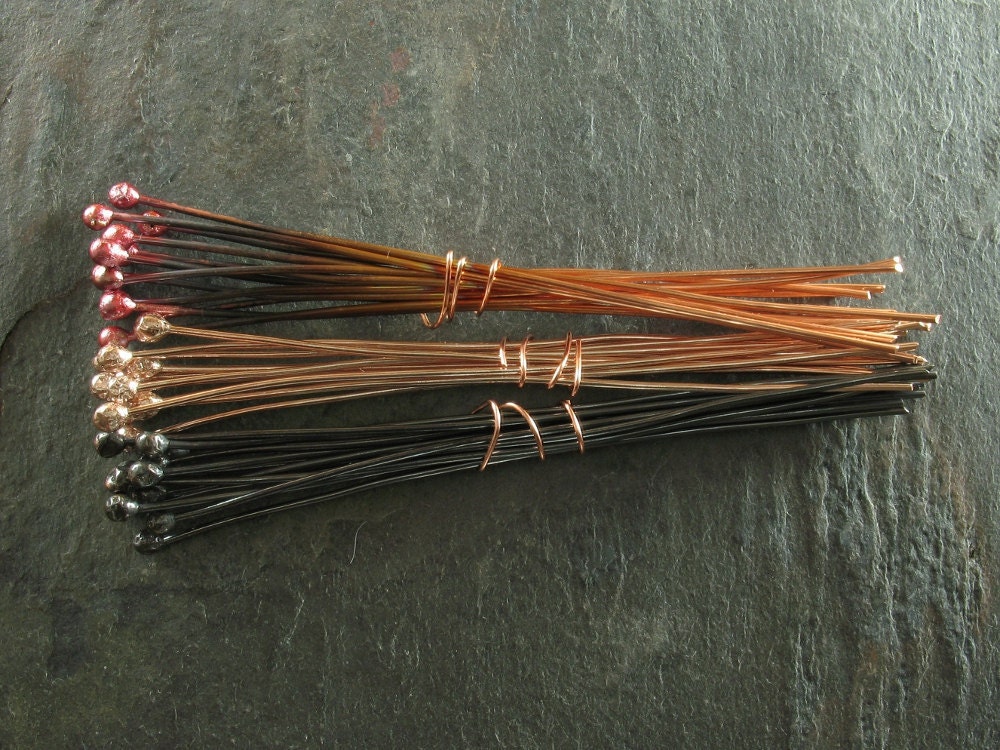 So far, I've got 20 gauge copper headpins in three finishes: raw, antiqued, and rosy tipped. I'll get some copper ear wires in the same three finishes and small raw copper bead caps listed soon.
I may decide to offer a few toggle clasps. If the copper items sell well, I plan to offer sterling silver findings. Let's see what happens...